Chillicothe Employment Discrimination Attorney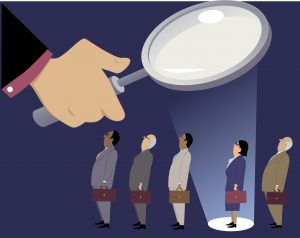 Employers are prohibited by both state and federal law from treating employees unfairly because of their race, sex, religion, color, pregnancy, disability, age, and national origin. While many employers and coworkers are careful to treat fellow employees with respect regardless of their background, some are not so conscientious. In fact, discrimination and harassment in the workplace occur at an alarming rate across the country. Fortunately, employees who are discriminated against at work can file a discrimination claim against their employer in court. Filing this type of suit can be difficult, so if you have been the victim of discrimination in the workplace, it is critical to speak with an experienced employment discrimination attorney who can ensure that you obtain compensation for your losses, which could include reinstatement if you were unfairly terminated.
The Civil Rights Act
Federal law forbids employers with 15 or more employees from discriminating against anyone based on a protected characteristic, such as race or sex. Although discrimination often takes the form of an employer refusing to hire someone because of their race or disability, there are actually a variety of forms of discrimination, including:
Harassment, which includes making inappropriate jokes or insults;

Offering a person a lower wage because of his or her religion, age, disability, race, or sex; an

Firing an employee due to injury or pregnancy.
When employees have faced this type of discrimination in the workplace, they can file a claim with the Equal Employment Opportunity Commission (EEOC), who will then determine whether there is sufficient evidence to litigate the case. In order to have a claim reviewed, the claimant must file within 300 days of the date of discrimination. After conducting an investigation, the EEOC will either choose to resolve the case itself, file a claim in court, or allow the claimant to file suit. Generally, employees are prohibited from filing a claim in court until they have submitted a complaint to the EEOC.
Ohio Law
State law also prohibits discrimination in the workplace, so Ohio employees who have been discriminated against can file a claim with the Ohio Civil Rights Commission (OCRC). However, unlike federal law, this statute covers all employers who hire more than four employees.
Before the OCRC will evaluate a claim, the claimant must file within six months of the date that the discrimination occurred. At this point, the OCRC will investigate the claim. If the agency finds that discrimination took place, it will attempt to settle the issue by negotiating an agreement between the parties. Unlike the EEOC, the OCRC has the power to adjudicate claims, which means that if the conciliation is unsuccessful, the OCRC will conduct a formal hearing at which it will determine whether the employer engaged in unlawful discriminatory practices. In the event that a claimant disagrees with the OCRC's findings, he or she can appeal the decision to the Ohio Court of Common Pleas.
Federal law allows the EEOC to defer to its state counterpart when a claim asserts a violation of both state and federal law. These two agencies have also entered into an arrangement that allows for dual filing of employment discrimination charges.
Call Today to Speak With a Chillicothe Employment Discrimination Attorney
To discuss your own case with an experienced employment lawyer, please contact Marshall Forman & Schlein LLC at (614) 463-9790 today.