Columbus FMLA Lawyers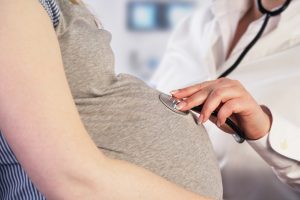 The Family and Medical Leave Act of 1993 grants covered American employees the right to take up to 12 weeks of unpaid leave to attend to their own health needs and those of their families. When these 12 weeks are over, employees are entitled to return to their former positions or substantially similar positions.
Denying an employee the right to FMLA leave or retaliating against him or her for exercising this right is illegal. When an employee experiences this type of violation, he or she may seek compensation for his or her related damages through a claim with the Equal Employment Opportunity Commission (EEOC).
Who is Entitled to FMLA Leave?
Employees of the following types of employer are entitled to FMLA leave:
Government agencies;
Schools; and
Private sector employers with at least 50 employees within a 75-mile radius.
To be entitled to FMLA, an employee must:
Have been with the employer for at least 12 months; and
Have worked at least 1,250 hours during those 12 months prior to taking FMLA leave.
How may FMLA Leave be Used?
The circumstances under which an employee may take FMLA leave include:
The birth or adoption of a child;
Placement of a foster child in the employee's family;
The employee's own serious health condition;
An immediate family member's health condition that requires the employee to care for him or her. This includes the employee's spouse, children, and parents; and
Needs related to an immediate family member's military service, such as the employee's need to aid in his or her rest and recuperation, the family member's need for childcare, and the employee's duty to be present at official military events.
Protecting your Right to FMLA Leave
Prohibiting an employee from taking FMLA leave is not the only way to violate his or her right to this time off. Terminating an employee for choosing to take leave or subjecting him or her to harassment in the workplace as retaliation for taking leave are two ways an employer can infringe on the employee's FMLA rights.
When an employee's right to FMLA leave is violated, he or she can file a discrimination or retaliation claim with the FMLA. The FMLA may then investigate the case and either facilitate a settlement between the employee and his or her company or the employee may file a lawsuit to seek compensation for his or her damages.
Work with an Experienced Columbus FMLA Lawyer
If you face retaliation for choosing to take FMLA leave or any other pushback against your right to this time off, contact our team of experienced FMLA lawyers at Marshall Forman & Schlein LLC today to set up your initial consultation with us to discuss your case in greater detail. We can work with you to sort out your legal options and pursue an FMLA violation claim to seek compensation for your related damages.