Columbus Workplace Investigation Attorneys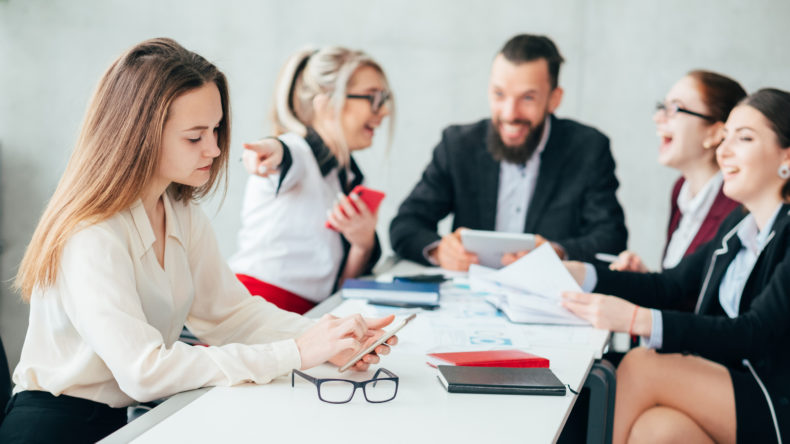 At Marshall Forman & Schlein LLC, our Columbus workplace investigation attorneys are committed to providing zealous representation and thoughtful guidance to clients. We have the skills, experience, and training necessary to conduct timely, independent, and in-depth investigations on behalf of employers. To get more information about our legal practice or to set up an initial consultation with an experienced Ohio workplace investigation attorney, please call us at our Columbus law office today.
Why Are Workplace Investigations Conducted?
In most cases, Ohio employers conduct workplace investigations after a dispute has arisen or there have been allegations of misconduct. The issue can involve everything from problems between an employee and a manager to a more systematic issue regarding the company's policies or operations.
A comprehensive workplace investigation may be initiated primarily for fact-finding purposes or as a precautionary measure. Alternatively, an employer may benefit from an immediate investigation into allegations of serious malfeasance. Some of the most common issues that are reviewed in workplace investigations in Columbus are as follows:
Allegations of unlawful workplace hostility and bullying;
Discrimination based on race, sex, religion, age, and disability;
Allegations of a hostile work environment;
Wage and hour disputes;
Disputes between employees and management;
Claims of workplace violence or an unsafe work environment.
How Our Columbus Workplace Investigation Attorneys Can Help
A workplace investigation is always a highly sensitive matter. It needs to be conducted in a proper manner. A sloppy or poorly performed workplace investigation is not only a waste of time, effort, and money for an employer, it could also lead to more serious problems. At Marshall Forman & Schlein LLC, we have years of experience with employment litigation, and we know how to perform workplace investigations that are unbiased, reliable, in-depth, and cost-effective. Among other things, our Columbus, Ohio workplace investigation lawyers are prepared to:
Conduct a proactive and time-sensitive investigation;
Work with the employer to determine the objectives of the investigation;
Use careful, well-calibrated investigative procedures;
Be thorough and comprehensive — obtaining all relevant information;
Produce and maintain detailed and well-organized records;
Always preserve the highest level of confidentiality and objectivity; and
Attempt to complete the investigation in a manner that is least disruptive to the business operation.
For employers, the benefits of a truly independent workplace investigation cannot be overstated. By working directly with an independent legal professional, employers can be confident that the workplace review will be performed the right way. Further, the company can avoid any perception of impropriety or partiality.
Discuss Your Matter With Our Columbus, OH Workplace Investigation Lawyers Today
At Marshall Forman & Schlein LLC, our Ohio employment law attorneys have the skills and experience needed to conduct comprehensive, effective workplace investigations. To arrange a private consultation, please contact our legal team right away. From our law office in Columbus, we handle workplace investigations in Franklin County and throughout the State of Ohio.