Delaware County Police Misconduct Lawyers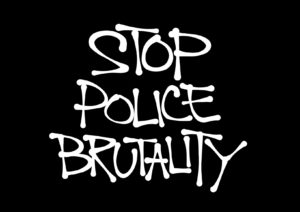 For the most part, police officers and law enforcement in Delaware County do a commendable job. Still, stories sometimes emerge of police brutality and police misconduct. This is unacceptable. Police misconduct often results in serious injuries and death. Police officers are not above the law simply because they are in a position of power and authority.
Victims of police misconduct can take action in order to receive compensation for their injuries. A Delaware County police misconduct lawyer can help injured victims and their families file lawsuits and hold police officers accountable.  
Types of Police Misconduct in Delaware County
Unfortunately, there are many different types of police misconduct. Any time a police officer treats someone unjustly or harms someone unnecessarily, it is a form of police misconduct. Some of the most common types include:
Using excessive force

Using a gun, Taser, pepper spray, or club unnecessarily

Showing a bias when enforcing the law, such as only ticketing drivers of one race and not another

Conducting illegal search and seizures

Using illegal surveillance, such as wiretaps

Using abusive language

Threatening a person with arrest even though he or she is not breaking the law

Failing to provide medical care to those in custody

Wrongful prison deaths

Wrongful imprisonment
It is unlawful for the police or any other law enforcement agent to behave in any of the above ways. Victims of police misconduct can take action to claim compensation for their losses. Those who talk to a Delaware County police misconduct lawyer will have the best chance of success with their case.
Steps to Take After Police Misconduct in Delaware County
Being the victim of police misconduct is not only upsetting but confusing, too. Victims are sometimes unsure of whether or not the behavior was misconduct. Many more believe there is nothing they can do about it. That is not the case. Just like anyone else, police officers can and should be held accountable for their actions. In order to prove a case in court, however, you will need to provide evidence to back up your claim.
Typically that begins with documenting everything. If there were witnesses to the police misconduct, it is important to get their names and contact information. They can provide written statements later to help with a claim.
If you were injured during the incident, document your injuries by taking photos of them. Photos should also be taken of any torn clothing or damaged property that resulted from the incident. Pictures of the scene, such as a home that was ransacked during an illegal search and seizure can also provide evidence of police misconduct.
Seek medical attention right away if you sustained injuries. This is important so the injuries do not become worse, but also because failing to seek medical treatment can hurt your claim. The defense will likely raise the argument that you could not have been that hurt because you did not even see a doctor afterward.
Lastly, speak to a police misconduct lawyer in Delaware County for help. An attorney can help you build a solid case, refute the claims of the defense, and get you the compensation you deserve.
Call the Experienced Police Misconduct Lawyer in Delaware County
If you have been the victim of police misconduct, you are likely scared to take action due to the thought of retaliation. A Delaware County police misconduct attorney, however, can help protect you and your rights. If a police officer has acted unjustly or unfairly and you have been hurt as a result, contact Marshall Forman & Schlein LLC. We are here to listen and help. Call us today or fill out our online form so we can start reviewing your case.