Contact Our Madison County Employment Discrimination Attorneys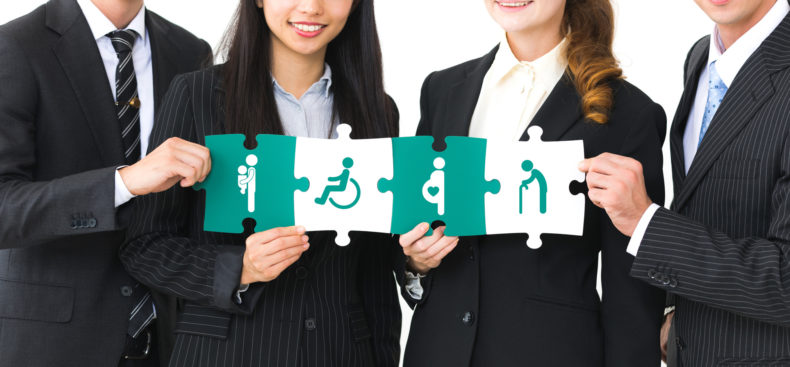 Under both federal and state laws, employers are not allowed to discriminate against employees in the workplace. The Civil Rights Act of 1964 and the Americans with Disabilities in Employment Act are just two important pieces of legislation that prohibit discrimination based on a person's immutable characteristics that are unrelated to job performance. 
When an employee can prove an employer has discriminated against him or her, that employee can file a lawsuit. These claims can compensate for losses incurred as a result of the discrimination, such as back pay and benefits. Employment law is incredibly complex though, and anyone wishing to file a claim should speak to an attorney who handles employment discrimination claims in Madison County.
What is Employment Discrimination?
Employment discrimination occurs when an employer treats an employee less favorably than others in their employment due to the employee's background or personal characteristics. Most cases of employment discrimination involve employees that are treated differently due to their: 
Race

National origin

Gender

Sexual orientation

Religion

Age

Disability

Pregnancy
These are considered protected classes, and it is against the law for employers to discriminate against a person based on these characteristics. Discrimination can also occur at any time during the employment process, even when a potential employee is applying for a job. 
Proving Employment Discrimination
To have a successful lawsuit, employees must prove that their employer discriminated against them in the scope of their employment. This is very challenging. Employment discrimination is often subtle. In many cases, employees do not even realize they are being discriminated against until the behavior happens repeatedly or becomes more obvious. 
One of the best ways to prove employment discrimination is to show that an employer treated others without the same protected characteristics more favorably in the terms and conditions of employment. When an employer has offered a discriminatory reason for firing, not hiring, or demoting an individual, this can also help prove employment discrimination. It is particularly helpful if witnesses overheard the discriminatory remarks. 
Filing an Employment Discrimination Claim
When an employee is discriminated against, he or she cannot go directly to the courthouse to file a federal lawsuit. They must first file a claim with the EEOC, the Equal Employment and Opportunity Commission. This must occur within 300 days of the discrimination taking place. 
After receiving the complaint, the EEOC will then investigate the matter. They will gather documentation, speak to the employer, and utilize several other tactics to determine if discrimination occurred. They may attempt to work with both sides by conducting meditation and try to come to a settlement. Upon completion of the investigation, the EEOC will determine whether it was probable or not that discrimination occurred. Regardless of its determination, the EEOC will issue a Right to Sue letter. A federal lawsuit must then be filed within 90 days, or it will be forever barred by the statute of limitations. 
The Ohio Civil Rights Commission, the OCRC, handles claims of employment discrimination under Ohio's discrimination laws. Discrimination charges alleging violations of Ohio law must be filed within 180 days of the employer's discriminatory act. However, there is no requirement that an employee must first file a claim with the OCRC to file a lawsuit in state court.
Let an Employment Discrimination Attorney in Madison County Help With Your Claim
The entire process of filing an employment lawsuit is quite complex. The EEOC has strict guidelines on how to file a claim and proving it is often difficult when you do it on your own. Anyone who believes that he or she has been discriminated against by an employer should speak to an employment discrimination attorney today. 
If you have been discriminated against, contact Marshall Forman & Schlein LLC. We are passionate about standing up for the rights of employees in the workplace. When an employer has wronged someone who works for them or wants to work for them, we can help make it right. Call us today or fill out our online form to learn more about how we can help.