Madison County Harassment Lawyer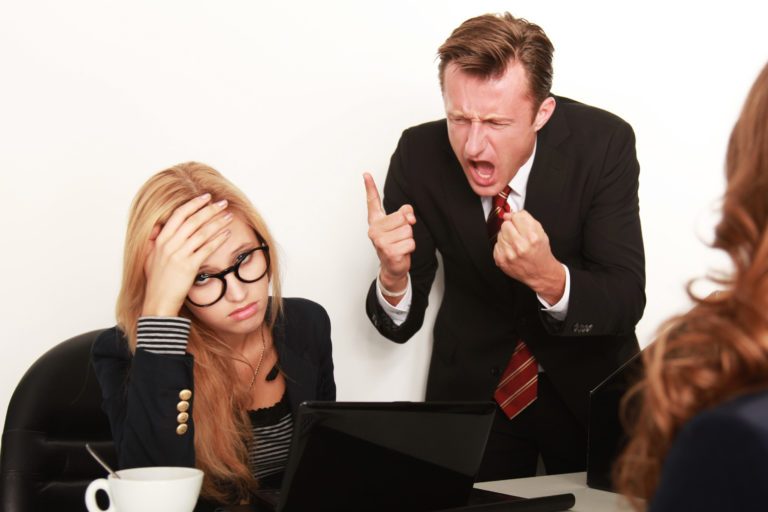 Many employees believe that their employer harasses them or creates a hostile workplace. However, under the law, harassment and creating a hostile work environment are much more than an employer acting unprofessionally or showing favoritism. Both federal and state laws dictate that employers cannot harass employees based on unlawful discriminatory reasons.
When employers violate the law, wronged employees can take action. They may file a claim with the Ohio Civil Rights Commission, the Equal Employment Opportunity Commission, or both agencies. Employees who believe they are victims of harassment or are working in a hostile work environment should speak to an attorney who provides legal services for Madison County and has experience in harassment cases.
Harassment and Protected Classes
Title VII of the Civil Rights Act of 1964 and Ohio's Laws Against Discrimination R.C. 4112 R.C 4112, et. seq., both prohibit harassment based on a person's:
Race
Sex
Disability
Age
National origin
Religion
Pregnancy
In addition to protected classes, there are also protected activities under the law. These include requesting lawful medical leave, requesting reasonable accommodations for a qualifying disability or for a religious reason, and making complaints about unlawful discrimination. If an employee engages in these activities and experiences retaliation from their employer because they complained, the employee may be able to pursue a retaliation claim against the employer.
The Severe and Pervasive Legal Standard for Harassment Claims
According to the Equal Employment Opportunity Commission (EEOC) and applicable discrimination laws, when an employer mistreats an employee, it does not automatically constitute a harassment claim. This is true even when a member of a protected class is experiencing the harassment.
In order to prove harassment, employees must show the wrongful behavior was either severe or pervasive and the harassment was based on the employee's sex, race, religion, national origin, disability, or some other protected characteristic. The harassment must be severe enough to interfere with the employee's working conditions or it occurs on a regular basis.
However, there are instances in which one incident could form the basis of a harassment claim. In these cases, employees must show that the behavior was especially egregious.
Damages Awarded in Harassment Claims
When an employee has experienced unlawful harassment and succeeds in a lawsuit, the employee may be awarded damages. These damages help compensate employees for some of the losses incurred as a result of the harassment. The amount of damages courts award varies depending on the circumstances in each case. The most common types of damages awarded include:
Front and back pay
Lost benefits including vacation pay, health benefits, pension, and sick leave
Reinstatement
Reasonable accommodations
Compensatory damages for emotional distress or pain and suffering
In rare cases, the courts may also award punitive damages. These are only awarded when employers have shown gross wrongdoing or an employee or a job applicant has suffered severe losses as a result of egregious harassment.
It is important for employees to understand there are caps on the damages available in harassment claims. These caps vary, depending on the size of the company. A Madison County harassment lawyer can explain the caps and help evaluate an employee's claim.
Call Our Lawyers in Madison County Today to Discuss Harassment Claims
If you feel you have been the victim of harassment in the workplace, before you try to file a claim on your own, contact Marshall Forman & Schlein LLC. We provide legal counseling to employees in Madison County for potential harassment claims and are dedicated to fighting for employees' rights. We want to assist you with your case, help you get your job back if feasible, and help you obtain any damages you are legally entitled to receive. Call us today or contact us online so we can begin reviewing your potential claim.