Newark Employment Discrimination Lawyer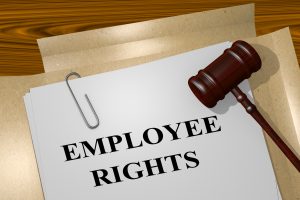 Ohio residents who have faced discrimination in the workplace can file a claim with either the Equal Employment Opportunity Commission (EEOC) or the Ohio Civil Rights Commission (OCRC) and may be able to collect compensation for back pay and lost benefits. Some employees may even be reinstated to their old job or granted a promotion that they had previously been denied. To learn more about your employment-related rights, please contact one of our experienced Newark employment attorneys today.
Filing a Claim With the EEOC
When an employee or applicant has been discriminated against based on his or her race, sex, disability, age, religion, national origin, or color, he or she can file a claim directly with the EEOC, which enforces Title VII. Employees can also file their claims directly with a federal court, although in order to do so, the employee must first submit a claim with the EEOC within 300 days of the discriminatory acts. Unfortunately, federal law only applies to employers who hire 15 or more employees.
If, after an investigation the EEOC determines that an employee was discriminated against, it will attempt to resolve the issue through mediation or settlement. If this fails to resolve the problem, it will either litigate the case in court or dismiss it and allow the employee to file a suit in court. At this point, the employee will need to request a right to sue letter, which will give him or her 90 days to file a suit in court.
Filing a Claim With the OCRC
Even though Title VII only applies to larger companies, those who work for employers who have hired four or more individuals are also covered under state law, so in the event that someone is discriminated against at work, the aggrieved employee also has the option of filing a claim with the OCRC. If, after conducting an investigation, the agency discovers that probable cause exists to believe that an employer committed a discriminatory act, it will conduct a formal hearing. If the OCRC rules against the employee, he or she has the right to file an appeal in state court. Furthermore, unlike federal law, claimants do not have to file with the OCRC before filing a claim in state court.
Those who are successful stand to recover substantial damages, including:
In fact, Ohio law actually offers protections that are not provided by federal law at all. For example, employers and coworkers are prohibited from aiding, compelling, or coercing someone else into committing a discriminatory act. Failing to abide by this law can lead to civil charges. Other prohibited acts include:
Obstructing or preventing another person from complying with the state's anti-discrimination laws; and

Attempting to commit a discriminatory act.
Consult With a Newark Employment Discrimination Attorney Today
To speak with an attorney about your own case, please contact a member of the legal team at Marshall Forman & Schlein LLC by calling (614) 463-9790 or by sending us a brief online message. We are eager to address your employment-related questions and concerns.