Columbus Police Misconduct Attorneys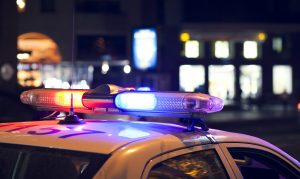 When a police officer harms a victim through excessive force or other inappropriate actions, he or she may be charged with police misconduct. These actions violate civilians' civil rights and can cause them to suffer steep financial damages, such as medical bills and legal fees. When a victim's rights are violated this way, he or she can seek compensation and justice through a police misconduct claim.
Examples of Police Misconduct
Many different actions can be considered acts of police misconduct. These include physically violent actions like:
Severe beatings;
Inappropriate tasings;
Chokeholds; and
Shootings that result in bodily harm or death.
Other types of police misconduct include:
Malicious prosecution;
False arrest; and
Failure to intervene when a victim is being brutalized. All officers have the duty to protect civilians from harm, and when an officer fails to stop his or her colleague from physically harming someone, that officer may also be charged with police misconduct.
How Police Misconduct can Hurt You
Perhaps the most obvious way police misconduct can hurt you is by causing you to suffer an injury. A violent beating can result in burst blood vessels and broken bones while a prolonged chokehold can cause you to suffer brain damage from depriving your brain of oxygen. Other effects of police misconduct include psychological trauma and a deprivation of liberty that ultimately costs you money and wastes time you will never get back.
Work with an experienced police misconduct lawyer to pursue compensation for your damages related to your interaction with law enforcement. In order to recover compensation, you need to prove that the officer's treatment of you exceeded the scope of his or her work. This is because police officers are immune to lawsuits for the actions they take while performing job duties. To determine whether the officer's behavior in your case is grounds for a police misconduct claim, the court uses the balancing test. This is an analysis of the situation that considers the following:
The severity of your alleged offense;
The safety threat you posed to the officer and others; and
Whether you made an attempt to resist arrest.
Using these factors, the court determines whether another officer would reasonably have taken the same action if he or she were in the same situation.
To demonstrate that you were a victim of police misconduct, you must provide evidence. Your evidence can include:
Photos and video of the incident;
Eyewitness testimonies of the event; and
An expert testimony from your doctor discussing your injury.
Work with an Experienced Columbus Police Misconduct Attorney
If you suffered physical harm and related financial damages at the hands of an errant police officer, you have the right to seek compensation for these damages through a police misconduct claim. To learn more about pursuing this type of claim and start working on yours with an experienced police misconduct attorney, contact Marshall Forman & Schlein LLC today to set up your initial legal consultation in our office.