Disability Discrimination Lawyers Near Zanesville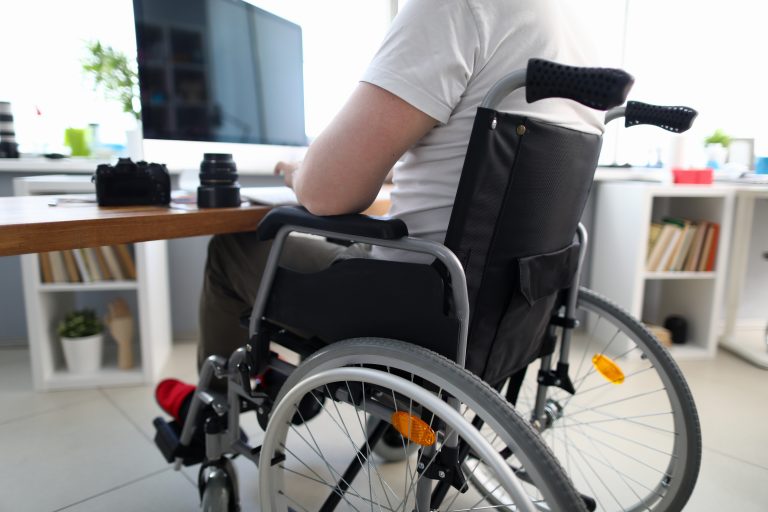 People who suffer from disabilities still have the same right to gainful employment that all Americans enjoy. Unfortunately, employers often see disabled individuals as a liability, and do not understand that they can perform work just as successfully as those that are not dealing with a disability. The Americans with Disabilities Act (ADA), and an older federal law known as the Rehabilitation Act, protect disabled individuals and provide them with a way of holding their employer accountable when they are denied work due to their disability. If you have a disability and believe an employer discriminated against you because of it, a disability discrimination lawyer near Zanesville can help you make the situation right.
The Americans With Disabilities Act
The ADA provides many protections for disabled individuals that are trying to find work, and it protects employees from wrongful termination in their current job. The ADA first prohibits employers from treating individuals differently in regards to hiring, firing, salary and wages, job assignments, terminations, training, layoffs, working conditions, and benefits. Employers that harass, insult, or otherwise mistreat disabled employees are breaking the law.
One way the ADA ensures that disabled individuals are treated equally is by stipulating that employers must provide employees with disabilities reasonable accommodations to perform their job duties. Reasonable accommodations may include modifications to schedules, equipment, or working conditions that allow disabled individuals to perform their employment duties. 
What Constitutes Reasonable Accommodations Under the ADA?
Prior to 1991, when the ADA was enacted, employers could fire individuals with temporary or permanent disabilities. They could also refuse to hire employment candidates that suffered from the same type of disability. Employers often fired employees before the Act was passed into law, even when an employee returned from leave after receiving workers' compensation, which protects against such actions. Employers would simply state that the employee was no longer to adequately perform their job, and this argument was often enough for them to win their case.
Today, the ADA requires employers to engage in what is known as an interactive process. The process involves a discussion between the employer and the worker outlining what reasonable accommodations would make it possible for the employee to continue on in their job. Determining what is considered a reasonable accommodation is difficult, as the ADA does not provide specific definitions. Employees have still been fired for requests as simple as a 15-minute break, or for asking to take paperwork home for review before signing.
In these situations, the advice of a disability discrimination lawyer near Zanesville is most helpful. Sometimes, the question must be put to a judge or jury that can determine if the request constitutes a reasonable accommodation.
Our Ohio Disability Discrimination Lawyers can Help With Your Case
If you suffer from a disability and have not been considered for employment, have been fired from your job, or otherwise treated unfairly, our disability discrimination lawyers near Zanesville can help. At Marshall Forman & Schlein LLC, we know how to hold employers accountable for their wrongful actions, and we can help you make things right. Call us today or contact us online to learn more about how we can help.