Discrimination Lawyers Columbus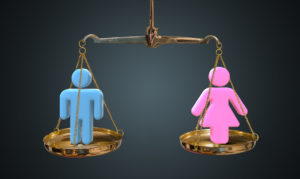 There is no place for discrimination in the workplace, which should be open to all people who are qualified for a position. If an employer allowed bias to influence an employment decision, then you should meet with one of our Columbus discrimination lawyers to review your case. You might be able to sue for compensation.
Protected Characteristics
Both federal and Ohio law prohibits an employer from taking a negative employment action because of certain employee characteristics. The current protected characteristics under federal law include:
Race

Color

Religion

Sex, including pregnancy

National origin

Age (40 and older)

Disability

Genetic information
Ohio can also protect additional characteristics and has done so. For example, the state protects against discrimination on the basis of ancestry and military status.
What antidiscrimination law boils down to is that your employer cannot take a negative employment action like termination because you possess one of these characteristics. For example, a boss cannot terminate someone for being African American. Likewise, a boss cannot fire someone for being white.
This does not mean an employer can never fire a black or white employee. Instead, the employer needs legitimate reasons, such as poor performance, tardiness, or lack of seniority during a layoff.
Negative Employment Actions
Discrimination law protects against any negative employment action, which can include decisions involving:
Hiring

Promotion

Termination

Layoff

Salary and benefits

Training opportunities

Work assignments

Transfers
Many people contact a Columbus discrimination lawyer after being fired, but as you can see, the law protects against much more than wrongful termination. If you feel you have not received a benefit because of discrimination, you should consider your legal options.
Disparate Impact Discrimination
Sometimes, employers adopt policies or rules that apply equally to all employees but nevertheless affect certain employees more heavily. For example, a requirement that workers lift 100 pounds will probably have a disparate impact on women and older workers.
Sometimes, these neutral policies can be discriminatory, even if they were not intended to be. The key is determining whether the policy more negatively affects certain workers with protected characteristics and whether the policy is truly necessary for the business. A requirement that workers lift 100 pounds, for example, might be required for someone to effectively perform the job, so it would not necessarily be illegal.
Harassment and Protected Characteristics
Harassment is a form of workplace discrimination that is illegal. Although many people are aware of sexual harassment, it is not the only type against which the law protects employees. Any workplace that becomes hostile or oppressive because of unwelcome conduct related to your protected characteristic can qualify as harassment.
For example, coworkers might make negative comments about your age and give you demeaning nicknames like "Wrinkly." If the negative comments and actions occur frequently enough, you might have a legal claim.
Harassment is difficult to analyze on your own. Although one stray comment will not make a work environment harassing, it is often difficult to determine when unwelcome comments and conduct cumulatively cross the line.
Contact Marshall Forman & Schlein LLC Today
Employment discrimination must not be tolerated in Ohio workplaces. If you suspect you have been targeted because of a protected characteristic, you might have a legal cause of action. To meet with one of the Columbus discrimination lawyers at Marshall Forman & Schlein LLC, please reach out to us today.