Franklin County FMLA Lawyers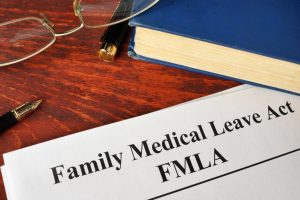 The Family and Medical Leave Act of 1993 (FMLA) entitles you to take time off to attend to your own medical needs or those of a close family member. If you qualify for its benefits, your employer cannot prevent you from accessing them. Doing so is a violation of your rights.
If your FMLA rights are violated, you can file a discrimination or retaliation claim regarding the violation with the Equal Employment Opportunity Commission (EEOC). You can also file a discrimination or retaliation lawsuit to have the court rule on your case. If your claim or your lawsuit determines that a violation occurred, you could be entitled to recover compensation for your related damages.
Qualifying for FMLA Leave
If you work for one of the following types of employer, you are entitled to FMLA leave:
Additionally, you must meet the following requirements to qualify for FMLA:
You have worked for the employer for at least 12 months; and

You worked at least 1,250 hours in 12 months prior to taking leave.
Your Rights Under the FMLA
The FMLA entitles you to the following:
Up to 12 weeks of unpaid leave for the birth, foster placement, or adoption of a child, to recover from an injury or illness, to care for an injured or ill loved one, or to attend to a loved one's military-related needs;

The right to continue receiving employment benefits, such as health insurance, while on family leave; and

The right to return to your same position or a substantially similar one when your leave is complete.
What to Do if you are Denied FMLA Rights
FMLA rights violations come in a variety of forms. If you were denied the right to use your employment benefits while on leave, if you were not offered the chance to return to your original position or one with similar responsibilities and compensation, or if you faced retaliation like harassment or termination after exercising your FMLA rights, you have faced discrimination.
Discuss the issue with your company's Human Resources department to see if you can resolve it. If you cannot, discuss the issue with an experienced employment lawyer to discuss your legal options, such as pursuing a discrimination or retaliation claim to pursue compensation for your related financial damages. To successfully recover compensation, you must prove that a violation occurred and demonstrate how it caused you to suffer damages.
Work with an Experienced Franklin County FMLA Lawyer
Being denied your FMLA rights can cause you to face steep financial damages. When you are in this position, contact an experienced employment lawyer to discuss your rights and your legal options to determine how best to handle your case. To get started with a member of our team, contact Marshall Forman & Schlein LLC today to set up your initial consultation in our office.