Overtime Basics in Ohio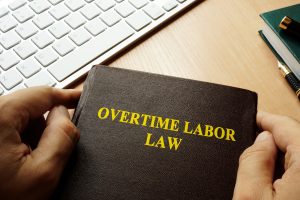 There are a lot of misconceptions about overtime in Ohio, even though federal and state law provide regulations on the matter. Some employees believe they are entitled to overtime when they are not, and others think they are not eligible for overtime when they are. Employers are also sometimes confused about overtime laws. Outlined below are the basics of how overtime works in Ohio.
What is Overtime in Ohio?
Overtime is the pay employees are entitled to when they have worked more than 40 hours in a workweek. Ohio has overtime laws that largely mirror the federal laws set out in the Fair Labor Standards Act. When an employee works over 40 hours, under federal and state law he or she is entitled to receive one and one-half (1.5) times the regular rate of pay for every hour worked over the 40-hour mark in a workweek. 
Although this law applies to many employees in Ohio, there are some employees who are classified as"exempt" from overtime laws, meaning that employers are not required to provide them with overtime pay. 
Exemptions to Overtime Law in Ohio
There are four main categories of employees who are exempt from receiving overtime pay in Ohio. These include:
Executives:

Employees are classified as executives if the majority of their job requires them to manage two or more employees. Executives cannot spend more than 20% of their time on other activities.

Administrative positions:

Administrative positions are classified as non-manual employment positions that involve management policies, business operations, and administrative training.

Professional positions:

These positions involve certain professions that require advanced knowledge and extensive education. These professions may include artists, skilled computer professionals, and certified teachers. A person in a professional position must also be required to use discretion and judgment.

Outside sales:

Outside sales positions include those that involve taking orders or making sales away from the employer's main workplace.  These positions can also be structured as commission or a paid salary.
When an employee's job falls into any of these categories, they may be exempt from receiving overtime. There are no bright-line rules to determine whether an employee should be exempt or non-exempt, as an employee's specific job duties and circumstances must be reviewed to make a determination. If you believe you have been misclassified as an exempt employee, but should be a non-exempt employee eligible for overtime, speak with an OH employment attorney today.
Our Ohio Employment Attorneys Can Help Protect Your Rights
Employees who do not receive the correct overtime pay for the hours they work can take action, and a Central Ohio employment attorney can help them do it. At Marshall Forman & Schlein LLC, we can help determine if you have received the wages and overtime owed to you and if not, determine the possible remedies. When you need help to obtain compensation owed to you by an employer, call us or contact us online to schedule a meeting with one of our attorneys.